Fresh Brothers Isn't Just in Your Neighborhood; It's a Part of It
As a company, we are committed to supporting the community that supports us. When you partner with Fresh Brothers, we do the cooking, and you keep the dough. We're making the neighborhood smile, one slice at a time.
Donations
For auction item or food donation requests, please submit this form at least three weeks before your donation deadline. Info provided will be used for evaluation and communication. Due to number of requests received, please give us two weeks to respond.
Learn More
Volunteer
Fresh Brothers is proud to play an active role in our communities. We happily support local education efforts, non-profit organizations, and community programs. Let us know how we can lend a helping hand!
Learn More
Fundraisers
Host a fundraiser with us and keep a slice of the pie! We'll provide a promotional flyer. Supporters show the flyer, or simply mention it when ordering. We donate 20% of the entire day's fundraiser orders back to your organization.
Learn More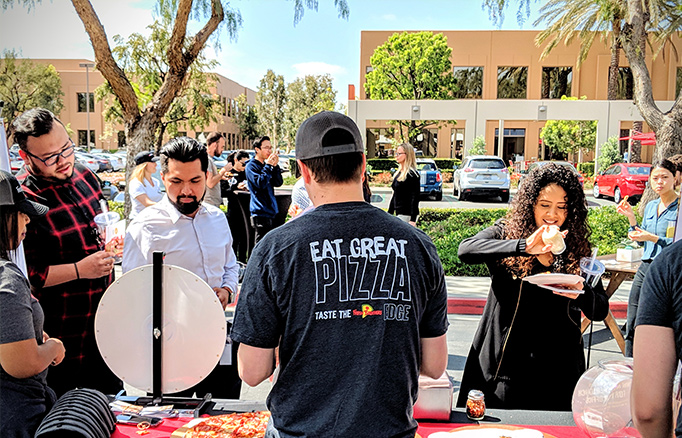 Events
Join us in doing good. Our communities are often hosting something, and Fresh Brothers proudly promotes nonprofits and neighborhood fundraisers. It means a lot when you help support local events, and we'll see you there!
Order Now